Do you often start projects/habits/hobbies passionately, and then leave them unfinished and unforgotten? Been there, done that. But what matters is do you do this too often? If yes, what are you doing to finish what you start – be it a new personal project, a business or a hobby?
Why don't we push ourselves to finish what we started?
While there are different reasons ranging from "I forgot about it" to "life happened" for each of us giving up on various things, the underlying reasons can be only one of these
Found a new shiny thing to do,
Realized it was harder (in terms of time, efforts or resources) than you assumed, or
Fear of failure or perfection.
How to finish what you start
But how do we overcome these issues achieve whatever goal we started working on? Let us talk about it.
[ez-toc]
Identify the pattern
Is there a problem or you just overthinking it?
Roughly count how many projects have you left unfinished in the past twelve months? If the number alarms you, then it should be your wake up call.
Understand that it has become a habit and commit to breaking that pattern. Every time you start a project, remind yourself of this pattern.
Identify why you want to do a project
Before starting a project, think through. Why do you want to do the project or start a new habit? Do you have the time to add in a new hobby to your life?
Envision your end result. What are you going to achieve through this additional project? Is it going to add to your portfolio or add in a new stream of revenue? Is it going to help you be a better you and if so, how?
Be choosy of your projects
Speaking of connecting the means to an end, if the project doesn't add value to yourself, say no to it recklessly. This is very important when it comes to large projects.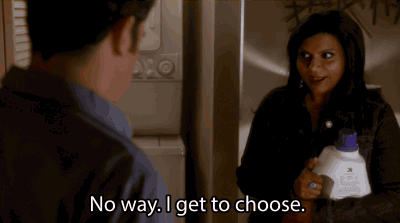 For instance, a few of my friends wanted to started a podcast earlier this year. I joined them because, FRIENDS! We spent hours and days on perfecting it but eventually life happened and one by one we all dropped out.
The time, effort and resources we spent on it, could have better utilized elsewhere.
If you are accepting to do projects that you really want to finish, your completion will be higher.
Break into action plans with deadlines
Now that you have chosen what you want to do and don't, let us break your large projects into size-able chunks.
You know what the end result of the project, say learning basic Korean in 60 days. Split the goal into action plans and assign timelines, say learning 50 new words each week.
You can go further and break it down to tasks for each day, if possible.
These weekly goals will help you assess your performance and change course of action. And mainly to keep you on track.
Estimate what you need to finish
Another main reason for people quitting new projects is that they grossly underestimate the resources in terms of money, effort and time the project will demand.
So even before you start a project do a deeper investigation into the requirements. Basically, do not be me while I was in the quick BuJo phase (and let us not talk about my shelves that are not filled with pens, tapes and notebooks).
Also if you think you will need help from or have to coordinate with someone else, ensure they are available and discuss your goals and timelines with them also.
Track progress
Sometimes we lose motivation when we don't see the ball moving. If our efforts do not turn into tangible results, why should we slog our asses off?
This is why I insist on tracking and rewarding progress towards a goal and just completion. Read 10 pages in a book? Give yourself a pat on the back, even if you have not finished the book yet. Now you have an incentive to read at least ten pages each day.
Announce your goals, or don't
When you start a project, commit to completion. When that doesn't seem good enough, get an accountability partner, maybe a friend, family or announce via social media.
Ask them specifically to hold you to your commitment by frequently checking on you.
But for some people, like me, just talking about their goals to others is enough satisfaction that they never go back to working on it.
Figure out what works best for you and use that strategy to keep yourself accountable.
Understand YOU play the major role
But understand that you are working for yourself. It is YOU who wants to finish the project. And it is YOU who wants to break the pattern of not finishing what you start.
And that motivation should be coming within YOU, not from others holding you responsible. Or the peer pressure about it.
Just think about how YOU would feel after you finish the project and how it would help YOU in terms of your larger goal in life.
Perfection is not enough
One excuse people often give when they don't get to doing what they started is that they are waiting for it to be perfect or the fear that the result won't be as perfect as they imagined it to be.
First of all, STOP THAT.
Realize while you are waiting for perfection, others are doing something about it and you are missing out on the lead.
And you can always edit, change and perfect it once you are done. All you have to aim is for "good". It need not be perfect, right now.
Perfection is the enemy of the good!
Also, unless you keep doing good enough work repeatedly, you will not become best or even better.
It is okay to quit
When all is said and done, it is okay to fail and okay to let go.
Our interests change and our priorities shuffle. And it is quite normal to drop the projects once in a while. You are a mere human, for that matter.
And I know this might happen after you have spent a considerable time working on the project, but all is not lost, right? Whatever you have worked on should have been a learning experience and who knows, maybe some day you might pick it up again.
But just ensure to study why and what made you leave the business unfinished, and that it is a rational decision.
Previously on similar topics
How To Be More Productive In Life: Tips To Getting Things Done
Feeling Overwhelmed With Work? – Things To Help You Out
Things To Do Without Leaving Your House
How do you manage your writing slump? (& ten tips to survive)
Pin me!
Let's chat
What projects have you stopped abruptly and never worked to finish? Do you know the reason behind it? What are your tips to finish what you start? Let us talk.