I know, yet another new year is here!! If you know anything about me, you should have guessed this. Christmas and New Year's Eve are my favorite celebrations ever, only topped by my own birthday. Even though technically I don't celebrate either of them, I get excited unwarrantably. So the 2018 New Year's Eve is not gonna be any different. Yes, I might be sitting in front of the TV or laptop (usually both) with a bowl of ice cream, but I still will be very excited nevertheless.
Well, that sounded dull and awkward.
But dear readers, wait for it. I promise you that 2018 might turn out to be the best year yet for my blog and you (because you will be reading my blog, duh). I have a plan. Yeah for the first in my blogging life I have a plan and am not gonna wing it just like that. I am definitely growing up, right? But I am not gonna reveal them right away and jinx them. You will have to wait for them.
You know there are several crazy book bloggers out there right? Yeah the crazy kind, not me pfft! They just are not content with churning out amazing contents for their blog week after week, but also are signing up themselves for weird challenges and make themselves suffer more. I don't understand why anyone would do this to oneself especially when their reading lists already are too long. Seriously, some people do not have self control at all.
Speaking of self-control, I have signed up for more than a few challenges for 2018. wails I know… I know… I have no self-control and my TBR is already too long and I don't have to time to search for books that would fit their criteria but I have signed up. Somebody should definitely stop me.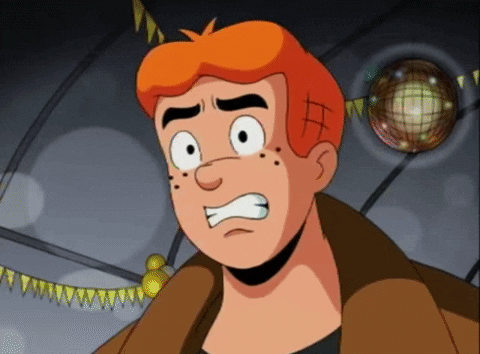 If you are still here listening to the drama, sniffles here are the challenges I signed up for the year 2018. And I will be updating my progress once in a while, which actually translates to 'whenever I have nothing else to blog about'.
2018 Goodreads Reading Challenge
This is a fairly usual challenge that most book lovers know and are already taking part. I will be setting the bar fairly low so that I won't stress myself out in case I don't catch up. My last year target was 35 and I reached that goal even with the longest reading slump I ever had.
So I am gonna have it set at 35 again.
A-Z reading challenge
I met Megan in one of the book blogger groups and I knew I had to jump in right away when I saw that she was hosting the A-Z reading challenge 2018 on her blog. The goal is to read a book for each letter of the English alphabet. We have a freebie blank letter that we can swap for a letter.
You can read more about the challenge at Gingermom and Company. She promises mini-challenges, giveaways and prizes too, guys.
Bibliobibuli Book Group challenge
I will also be reading two books per month chosen by the group members. So that counts for a total of 24 books and the only promise they ask for is reviewing every book that the group read.
I am such a mood reader and I don't generally follow any prompts or schedule when I start reading, so following these challenges might be a tad difficult for me. But I must strive on, right?
Also as I mentioned earlier I am hoping to become a bit more serious (gasp) about blogging I took up two of the year long blogging challenges. There are going to be several shorter challenges as well, more about that later.
2018 Book Blog Discussion Challenge Sign-Up
I have been a follower of Nicole's blog for a while now and I have taken part in her discussions post once in a while. To make it more regular, I signed up to write up to write up at least one discussion post related to books, blogging or personal every month.
Read more about the challenge here.
365 commenting challenge
As a step towards extending support to all bloggers and making new blogger friends, Nori started this challenge for 2018. I signed up to comment on 365 different blogs all through the year. Of course, I won't be commenting a blog every day but will catch up a few once a week or so.
You can read more about the challenge here.
I will be on the hunt to find new blogs as well, so if you are new here, leave me a comment I will visit your blog as well.
Aside, if you are interested in making new blogger friends, check my post about the Bloggers' Comment Junction.
So tell me what are your plans for the new year – reading, blogging or even personal. Do you have any challenges set for yourself this year? Are you signing up for any of these challenges above? Let me know in the comments.